Radiation oncologist at Thompson Cancer Survival Center – Sevier Shares Why She's Passionate About Helping Cancer Patients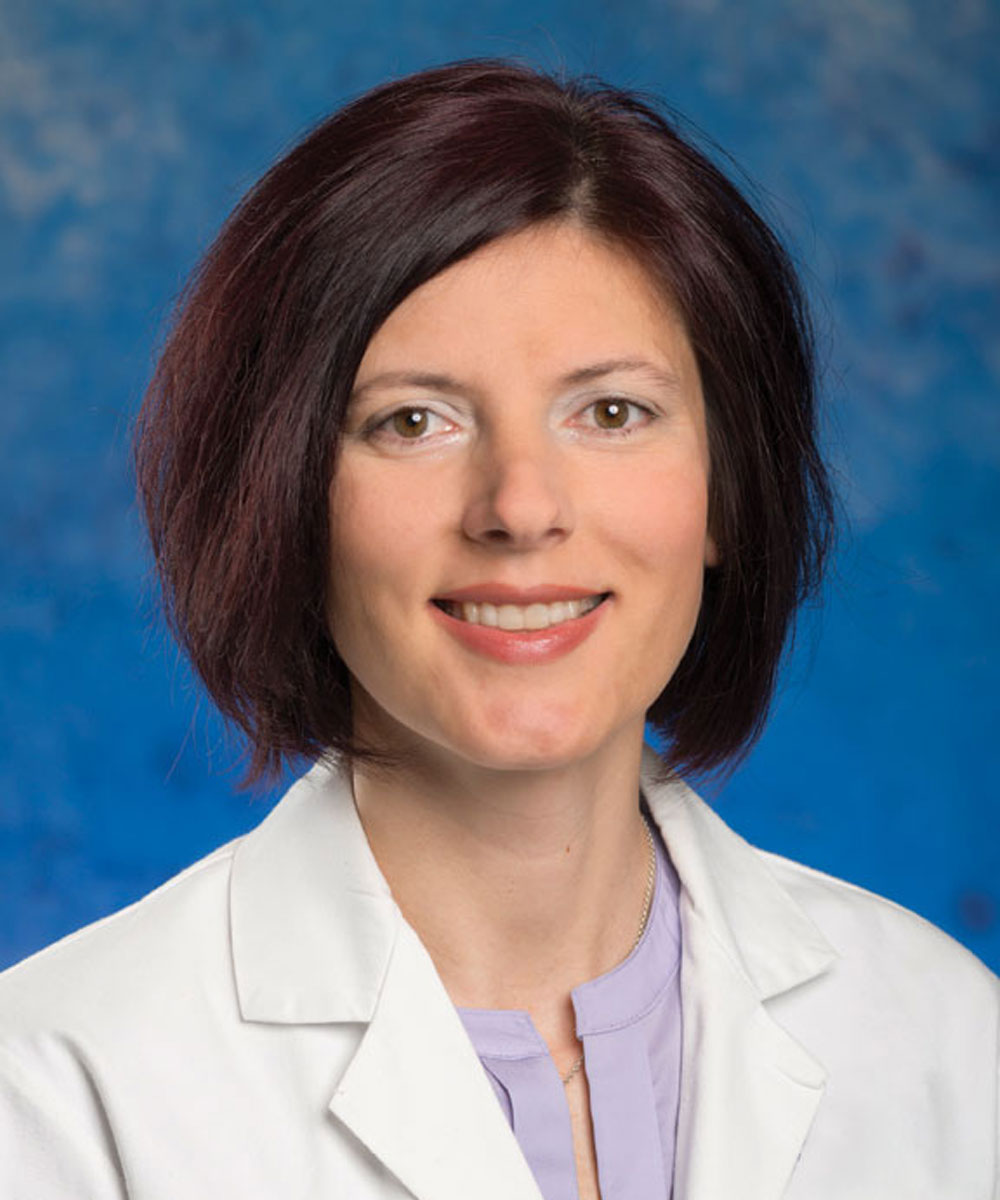 Q: Why did you go into this career?
A: It's probably a familiar answer: "I wanted to help people," but for me it's more than that. Getting a cancer diagnosis can be very overwhelming. Usually, a variety of different treatments are necessary, requiring one or all of surgery, chemotherapy and radiation. I wanted to be able to help patients get through this process, formulate the best radiation plan possible and help them get back to their usual routine.
Q: What services do you provide your patients?
A: I am responsible for choosing the most appropriate radiation treatment regimen for each patient, overseeing their treatment delivery, and managing their side effects and cancer care during treatment and in follow-up. All this is done with the help of our wonderful radiation department: nurse, radiation therapists, social work and dietician, just to mention a few.
Q: What makes this area of medicine fulfilling for you?
A: Technology keeps improving and we are constantly making strides toward increased rate of cure and improving the lives of patients. It's great success when I see more and more patients transition into survivorship.
Q: When did you realize this was the right medical career path for you?
A: As a third year medical student, I spent some time on the oncology floor. During that time, I interacted a lot with the radiation oncology department. I was able to see how high tech this field was and the way doctors interacted with patients and their families. Radiation oncology doctors played a key role in treating and curing cancer. They worked closely with the patients' entire medical team – medical oncologist, surgeons, or general medical team. This field is very detail-oriented. I have a background in chemical engineering and am very detail-oriented myself. The high-tech aspect of this field, patient interaction and complexity of cancer care felt like a great fit for me.
Q: What's the latest advancement in your field that will benefit patients?
A: With improving technology and more incoming results from clinical trials, we are able to deliver shorter and more effective treatments. Patients are able to spend less time in clinic, and maintain their usual daily activities and quality of life.
Q: Why is Thompson Cancer Survival Center – Sevier the first and best choice for Sevier County patients?
A: We are committed to excellence in patient care. Patients come first, and this aligns with my philosophy.
Q: Best advice for current and potential patients?
A: Keep a positive attitude! We have a full- service, excellent staff who will help guide you through the necessary treatment.
---
LeConte Medical Center and Thompson Cancer Survival Center-Sevier are here for you every step of the way from screening, to detection, to surgery, treatment and recovery. Click here to learn more about the services available.
---