LeConte's Healthy Lifestyles is a health and wellness publication printed monthly in local newspapers serving Sevier County and South Knoxville. And here online! We hope you find this information healthful.
Table of Contents
A Mother, a Medical Team, and a Measure of Grace
Mark Your Calendar!
Volunteers Honored for Their Service
2017 Nursing Excellence Honorees
Download this edition
A Mother, a Medical Team, and a Measure of Grace
It had been a long night. It was a good time for a cup of coffee.
Vince Cardwell had been at the hospital for hours, waiting for the birth of his second child at LeConte Medical Center. For the most part, all seemed to be going well.
He kissed the mother-to-be, told her he loved her, and said he would be right back. He was only gone a few minutes, but by the time Vince returned everything had changed.
Tonya Lafollette, RN met him at the door, and explained that Angela Cardwell had been taken away for an emergency C-section. "I didn't think much about it," Vince says. "but what I did notice very quickly was that Tonya never left my side."
Jennifer Maddron, MD, OB/GYN, soon returned to explain a very sobering situation. Angela had suffered an amniotic fluid embolism, an often fatal complication that is the result of amniotic fluid entering the bloodstream.
As a result, she developed disseminated intravascular coagulation, a serious medical condition that develops when the normal balance between bleeding and clotting is disturbed. Excessive bleeding and clotting can injure the organs, and cause anemia or even death. 
"As it's sinking in, I'm crumbling apart," Vince says. "Can you imagine possibly losing your wife and your child at the same time?"
Divine Intervention and Teamwork
When this unexpected medical emergency occurred, Dr. Maddron was ready. "The weekend prior to when this happened with Angela I had actually been doing my continuing medical education, and I happened to be reading an article about amniotic fluid embolism," Dr. Maddron says, "which I think was divine intervention because amniotic fluid embolism is a very rare condition. It's one of those that we learn about in medical school and residency, but many physicians won't see during their lifetime and practice."
Dr. Maddron was able to diagnose AFE almost immediately, which made a difference on many levels. "Everything happened very quickly, and there was amazing teamwork with everyone involved," she says.
Cliff Cole, MD, pulmonologist and chief of staff at LeConte Medical Center, says Angela developed problems with severe shortness of breath and chest pain, her blood pressure plummeted, and the fetus developed distress. The emergency C-section was critical, but it was also a high-risk operation in this situation.
"She lost about 1.2 liters of blood during the cesarean section, and Dr. Maddron did an amazing job getting both the patient and the baby through it," he says.
Statistics gathered by the Amniotic Fluid Embolism Foundation indicate that 5-10 percent of women who die during childbirth today, die as a result of AFE, and 50 percent of those women die within the first hour of the onset of symptoms. Early diagnosis and rapid treatment of AFE can mean the difference between life and death.
After baby Levi was safely delivered, he was taken to East Tennessee Children's Hospital. His mother went to the Intensive Care Unit at LeConte. After about an hour and a half, Vince was able to meet his son, but it took several hours for his wife's condition to be stabilized enough for him to be at her side again.
Vince's faith sustained him as he waited. "She was right on the edge, and the staff here did everything they could. But at the end of the day, it's in God's hands," Vince says.
Under the care Dr. Cole, Angela was continuing to be rescued in ICU. "Dr. Cole was really up front with the severity of this," says Vince, appreciative of the way the doctors took time to completely explain what was going on, and to answer his questions.
Then the unthinkable happened. The following evening, Vince and the attending nurse noticed that it seemed Angela was only moving one side of her body. She had experienced an ischemic stroke.
Vince says he was "terribly frightened," but Dr. Cole and the medical staff at LeConte Medical Center moved quickly and efficiently to treat her. The medical team saw his family through to a point where Angela was able to begin recovering from a harrowing experience.
Healing and Thriving
"The biggest thing to her benefit was the teamwork and a little bit of grace along the way, because this is a high mortality problem and God smiled on her that day," Dr. Cole says. "We were able to provide everything she needed in very, very rapid sequence, and that was the important thing – the sequence of how quickly we responded and how much teamwork we were able to manifest. If something had broken down along the way she wouldn't be here."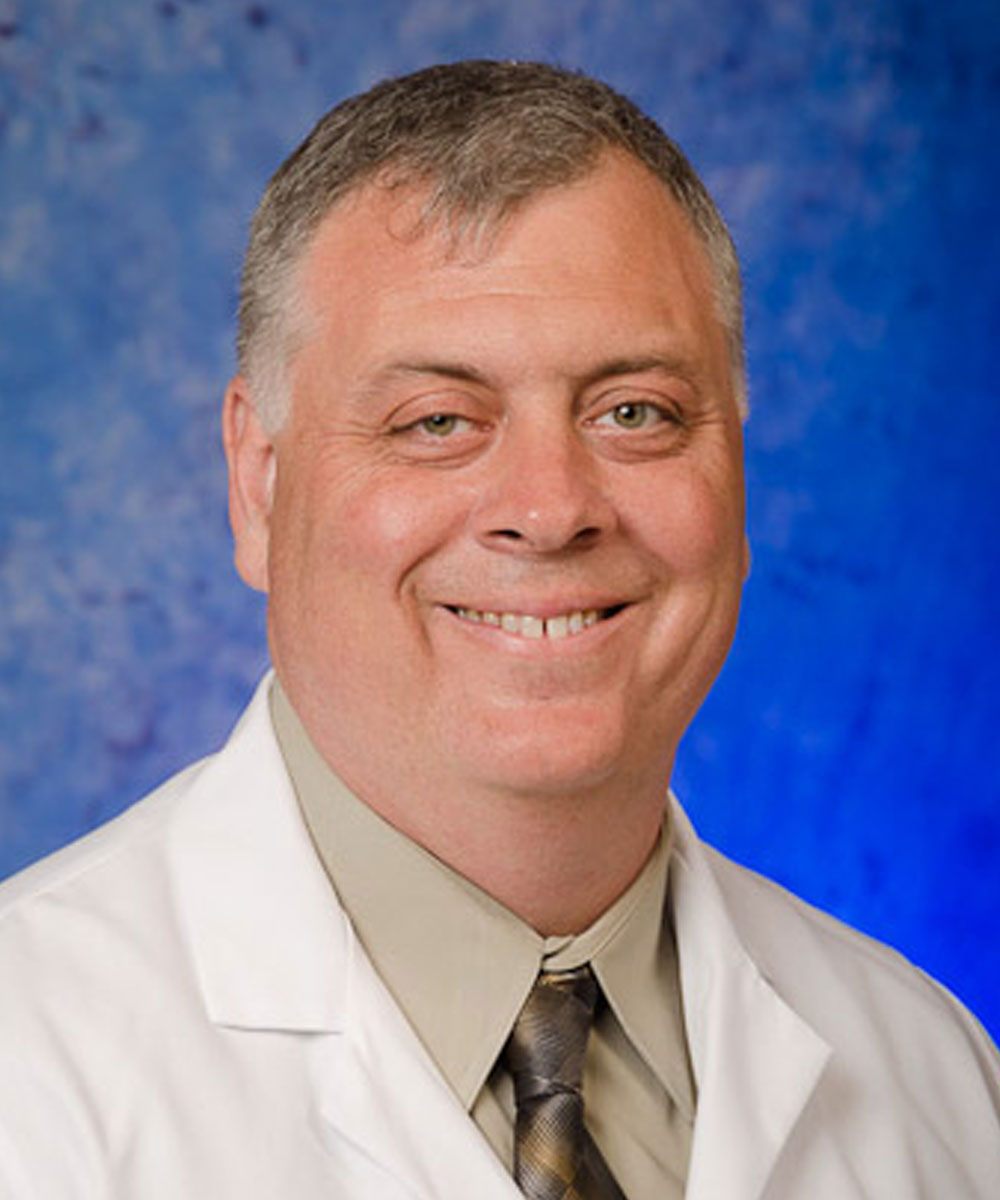 Dr. Cole says it wasn't any one particular action on the part of any one person that made the difference in this case. It was a whole community at LeConte providing fast and appropriate care.
Angela's continuing recovery hasn't been easy. There was the frustration of not being able to use her body fully, being unable to express herself through speech, and worst of all, waiting for more than a week to hold her precious newborn.
But therapy at Patricia Neal Rehabilitation Center in Knoxville and at LeConte Therapy Center helped her regain her ability to function beyond her stroke, and to make up for lost time with her new little boy. "I felt like I had missed important bonding time," Angie says, "but now my bond with him is amazing."
Angela is also grateful that she made the choice to have Dr. Maddron see her through pregnancy, labor, and then the delivery at LeConte Medical Center when a rare and life threatening mystery changed everything.
"AFE is such a rare event that most doctors don't ever see it, but somehow she knew what to do," Angela says. "She saw the signs and the early symptoms right away, and knew what measures to take right away. I can't say enough wonderful things about her."
Today the Cardwells are enjoying life with baby Levi and his big sister, Mia. When it comes to the services offered by LeConte Medical Center, Vince says he doesn't just feel pleased. He feels blessed.
"The staff and everyone here — they were phenomenal. There's no other word," Vince says. "Dr. Maddron and Dr. Cole are highly educated people who administered the services necessary. There were all these people who gathered around and prayed and offered their hearts while we were in such a time of need, and I am a very thankful man."
Dr. Maddron and Dr. Cole give credit to God and the staff at LeConte Medical Center, functioning in the best interest of mother and child.
"It was a great networking, and everyone really just came together for Levi and Angela," Dr. Maddron says. "It was just such a smooth process, and the teamwork was amazing." 
The Cardwells are grateful for their family of four. "I sit back in amazement because we're together, and we're able to be a family," Vince says. "There were several days when that was in question.
"It's just…" Vince's voice trails off for a moment, as he is overwhelmed by the thought of what might've been. "… I'm just happy to see her every day. I'm just glad to hear her voice, and know she's there."
---
Mark Your Calendar!
Relay for Life of Sevier County
Friday, June 2 |  4 p.m. – Midnight
Join our team and many others at Patriot Park in Pigeon Forge to bring our community together to remember loved ones lost, honor survivors of all cancers, and raise money to help the American Cancer Society make a global impact on cancer.
Standing Ovation Benefit Sale
June 28 & 29  | 7 a.m. – 4 p.m.
This fundraising sale hosted by the hospital volunteers features sterling silver jewelry, fashion accessories and gifts. The sale will be held in the hospital classrooms, and convenient parking is available in Lot A.
---
In May we celebrate Hospital Week,
Nursing Home Week, and EMS Week!
Thanks to all of the dedicated healthcare professionals in our community who provide our patients with excellent care!
---
Volunteers Honored for Their Service
The volunteers at LeConte Medical Center were honored for their contributions to the medical center, nursing home and cancer center during a recent luncheon. In 2016 LeConte's volunteers contributed over 40,000 hours of service. That's the equivalent of over 19 full-time employees, and 4,300 more hours of service than the year before. Thank you to this outstanding group of volunteers for their commitment to providing excellent service to our patients and community.
---
Congratulations
To Our 2017 Nursing Excellence Honorees, elected by their peers and leaders for demonstrating excellence in their field.

Denise Ayers, RN
Birthing Unit

Karen Coates, RN
Critical Care Unit

Cathy Gee, RN
Case Management

Charity Henry, RN
Med-Surg Unit

Ethelene Morgan, RN
Nursing Home

Terry Thiel, RN
Surgery

Lucas Williams, RN
Emergency Department

Anissa Adcox, RN
Surgery
Silver Lamp Award Winner
During National Nurses Week we recognize the entire nursing staff at LeConte Medical Center, Fort Sanders Sevier Nursing Home, and Thompson Cancer Survival Center – Sevier. Thank you for the outstanding care you provide to our patients.
---